Drivers
Supreme are currently expanding and looking for new drivers. If you have a full clean driving licence and would like to join our friendly and professional team, we'd be pleased to hear from you.
We are particularly interested in drivers that are already PCO registered, but this is not essential as full training and assistance with licensing will be given.
Escorts
We also have a number of job opportunities for passenger assistant 'escorts'. If you are good with people, and would find it rewarding to work with children and adults with special needs, please get in touch.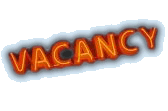 Interested?
Please call on 020 8286 9696
or email us at info@supremeonline.co.uk